Towers Falling I: Deja's house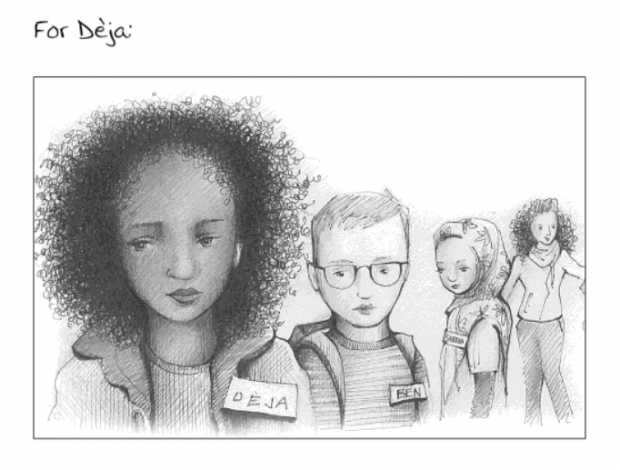 A girl called Deja went to a new school. Her family was very poor. She was grumpy.
She saw kids talking and laughing. She thought no one would be nice to her. Then, a boy called Ben talked to her. He told Deja that he is also new at this school. Deja thought he is nice.
In the classroom, she sits in the back row. The teacher let them intrduce themselves, Deja hates it, she thinks everyone will ignore her. But, they all smile and clap. A girl called Sebean even sits next to her. She always smiles and wears a scarf.
The teacher said "The home work is make or draw your house. We are studying September 11, we are starting with our house. "She pointed to the tall sparking building, which had a pointy top that ripped the sky.
"What's that gotta do with September 11? And what is acturally September 11 about?" Deja wondered.
After school, Deja and Ben went to find the teacher. "I don't want to do my homework. " Deja said. She knew her apartment is too craggy and small. She dosen't want anyone to know that.
"Deja, try to do your work. Tell me when you need help. " The teacher said.
At home Deja told her family about the homewok. But not the September 11 part. Her little brother cut paper people, and her little sister drawed big mouse. She made the house out of clay.
Next day, Ben/Deja and Sebean sits and talk. Ben drawed a picture of Arazona, Sebean made her big house.
Deja is vary angry, she hates her house, she want a house like Sebean's. She stands up and stormes out the room.
The teacher found her, she taked Deja to home room. She saw Deja's house, she said: "There's something different about your house. There's people in it. That's a real home. "
Deja is very happy. She likes her sister and brother, she likes her mother and her father, even though her father is sick and grumpy. She felt warm.
In the afternoon, the teacher said: "Deja found a new kind of home, let her show us. "
Deja, put the paper people on the blackboard and drawed a circle, she writed: family in it. Then, student began adding circles: friends, classmates, New Yorkers, American Human,. . . . . .
Deja felt fun and happy.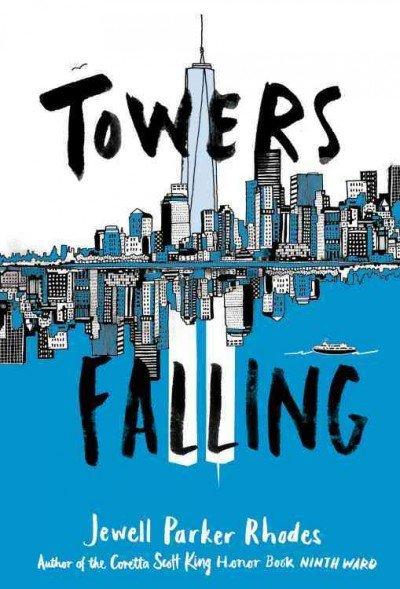 Towers Falling
by Jewell Parker Rhodes
出版社: Little, Brown Young Readers (2016年7月12日)
精装: 256页
读者对象: 8 - 12 岁
语种: 英语
链接:https://www.amazon.cn/Towers-Falling-Rhodes-Jewell-Parker/dp/0316262218/ (可在线试读)
推荐 13
  财新博客版权声明:财新博客所发布文章及图片之版权属博主本人及/或相关权利人所有,未经博主及/或相关权利人单独授权,任何网站、平面媒体不得予以转载。财新网对相关媒体的网站信息内容转载授权并不包括财新博客的文章及图片。博客文章均为作者个人观点,不代表财新网的立场和观点。